2023 joint Maine lakes Conference:

Together for healthy lakes

Saturday, June 17, 2023

8:30 a.m. - 4 p.m.

China Lake Conference Center, 255 Neck Road, China, ME

Hosted by Maine Lakes and Lake Stewards of Maine

To register for the conference, please click HERE.

Discount for early registration (until May1) and for LSM and LakeSmart volunteers (see registration form FMI)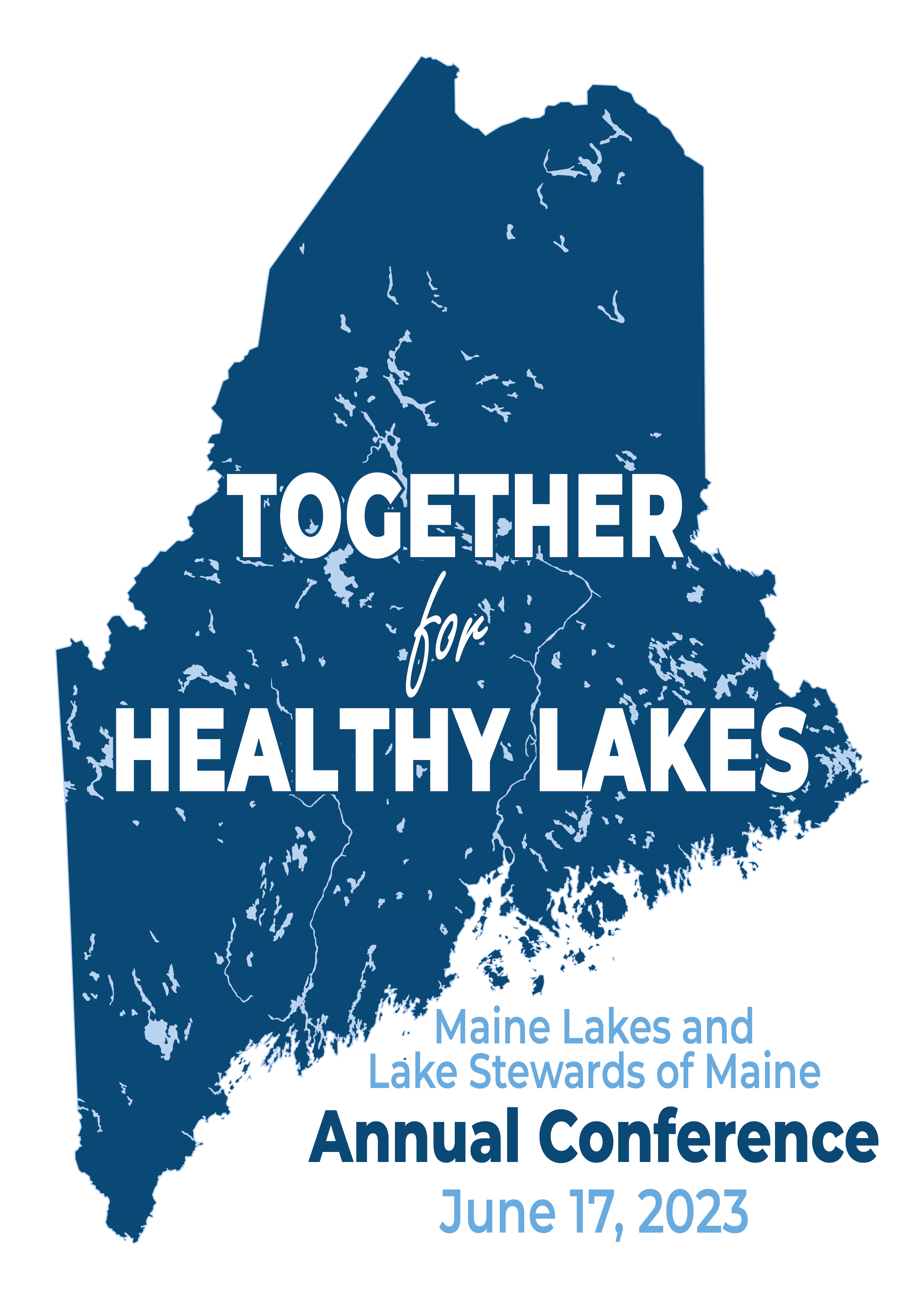 Join us for a full day of learning the latest news and information about Maine's lakes and networking with others who work to keep our lakes clean and healthy.
Keynote Speaker: Tony Sutton, University of Maine, Assistant Professor, Native American Programs and Cooperative Extension
Plenary Speaker: Community Resiliency Partnerships and What They Mean for Lake Protection, Governor's Office of Policy and Innovation Futures
Afternoon Sessions and Workshops include presentations on fisheries, septics and soils, mercury, loons, native plants, cyanobacteria and much more, plus themed boat tours and native plant seed ball building. Details will be posted here as they become available.
We will also be hosting a silent auction to benefit both organizations, loaded with great items for any lake lover.
Door Prize: Full Kayak Package
We are grateful to L.L. Bean for a generous donation of a full kayak package valued at $1,000 as our door prize drawing. All attendees will be included but must be present to win.
annual maine lakes conference Sponsors
Thank you to L.L. Bean, Lakepoint Real Estate and Maine Deptartment of Environmental Protection for their generous support towards the conference.
If your business would like to become a sponsor of the conference, click HERE for more information. Thank you!
Did you miss any of the presentations from our Wedneday Webinar series in lieu of our Annual Maine Lakes Conference from 2020 - 2023. If so, you're in luck. For videos from our 2020 series, HERE; for videos from 2021, click HERE; and for videos from 2022, click HERE.