For website links in the Lake Book, click here.
Give the gift of clean and healthy lakes!
We'll send a copy of The Lake Book along with a year-long Maine Lakes membership to your friends and family. Click here for our Gift Membership page.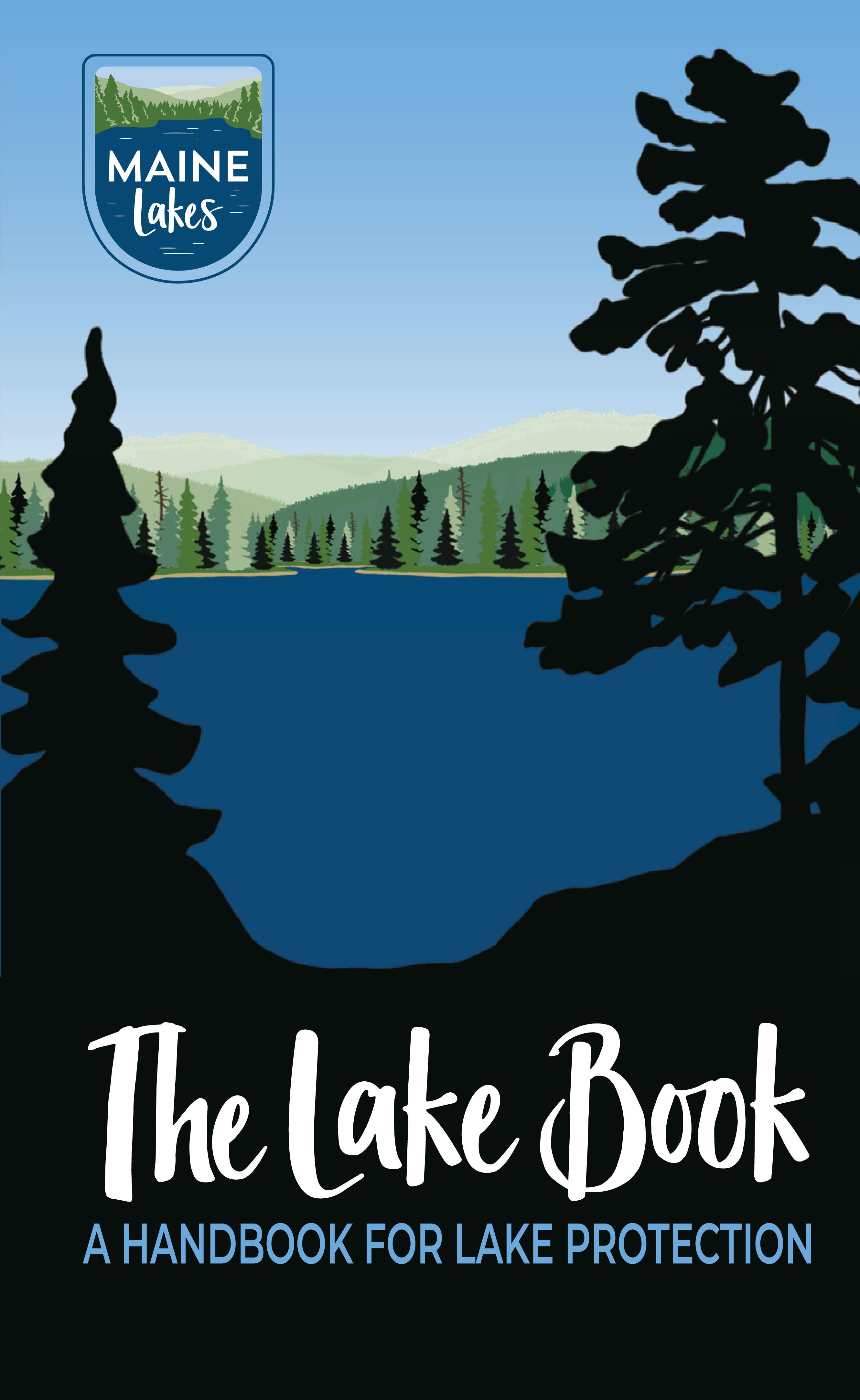 Sponsor The Lake Book!
Maine Lakes fourth edition of The Lake Book provides a wealth of information on lake science, wildlife, and health. Available in increments of 10 with a minimum print run of 50, your sponsorship includes a logo and description of your business or services on the back. You can distribute within your community, or we can help distribute statewide. A great opportunity for real estate professionals, marinas and others.
To discuss sponsorship opportunities, please contact Leah Gauthier by email at lgauthier@lakes.me or by phone at 207-495-2301.
The 4th edition of The Lake Book is here!
While it's been quite a wait, we believe you will agree it's been worth it. This edition is jam-packed with helpful information for all who use, visit, and live on or near Maine's lakes and ponds. Lake science, lake wildlife, native plants, best management practices for erosion control, and a great list of actions you can take to improve your lake are included in this 64-page edition.
To purchase The Lake Book ($8.50, includes tax and shipping), click here.
You can browse a "flip book" of The Lake Book here.
Or you can download and print your own PDF here.
If you are looking to purchase more than 10 copies, please email us directly at info@lakes.me. And if your lake or watershed association is looking to buy the book in bulk, there are several blank pages inside the book that can be customized with contact information. We'd be happy to work with you on a special order.
The Lake Book is a great gift for new homeowners, would make an excellent birthday gift, and we hope will find its way into home libraries all over the state!
Thank You!
This fourth edition of The Lake Book was developed by Maine Lakes and FB Environmental Associates with funding provided by the Margaret Burnham Charitable Trust, Maine Outdoor Heritage Fund. and Woodard & Curran Foundation.