maine LAKEs JOBS
Thank you for your interest in working on behalf of Maine's lakes. Many lake organizations are gearing up for their busy 2022 summer season. Please see below for available jobs and instructions on how to apply.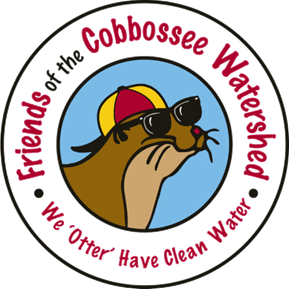 Friends of the Cobbossee Watershed, Winthrop
permanent Part-Time
Administrative Assistant: We are seeking a part time, year-round, administrative assistant to support the organization through management of critical data, communications, and systems support. Applications will be accepted until the position is filled; interviews will be scheduled after March 16, 2022. For more information, click here.
Seasonal
Courtesy Boat Inspector Coordinator: We are seeking a motivated individual to help coordinate the Friends CBI program for the 2022 summer season. With the majority of new aquatic plant infestations stemming from "hitchhiking" plant fragments carried on boats and trailers, the CBI Program is recognized by the State of Maine as the first line of defense against invasive aquatic species. For more information, click here.
Courtesy Boat Inspector: We are seeking Courtesy Boat Inspectors (CBIs) for the 2021 summer season. With the majority of new aquatic plant infestations stemming from "hitchhiking" plant fragments carried on boats and trailers, the CBI Program is recognized by the State of Maine as the first line of defense against invasive aquatic species. For more information, click here.
Youth Conservation Corps: We are looking for local high school and college students who are at least 16 years of age to become members of our Youth Conservation Corps (YCC). The purpose of the YCC is to reduce sources of pollution through our Slow the Flow program, completing shoreline stabilization and erosion control projects at selected sites. For more information, click here.
Invasive Aquatic Plant Survey & Remediation Team: We are looking for candidates to conduct aquatic plant surveys and invasive aquatic plant remediation in the Cobbossee Watershed. Team members will collect and record data on invasive aquatic plants, and assist with the removal process. The position includes opportunities to participate in trainings, educational activities and events. For more information, click here.
To apply for one of the open positions listed above, please:
1. Click on the position above to learn more about the role & application requirements.
2. Fill out this application form, and include it in the materials you submit for application.
3. Visit the Contact Us page, and submit a message with your application form attached.
7 Lakes Alliance, Belgrade Lakes
permanent Full-Time
Program Manager - Lake Protection: Looking for an energetic and collaborative Program Manager to lead the Erosion Control Program full-time, year-round. For more information and application instructions, click here.
Seasonal
LakeSmart Coordinator: Looking for a dynamic, dedicated full-time, seasonal Coordinator for the LakeSmart Program. For more information and application instructions, click here.
Courtesy Boat Inspectors: Inspect boats at the boat launches in the watershed looking for invasive plants and animals! We will train you! For more information and application instructions, click here.
Youth Conservation Corps Project Managers: Looking for two dynamic, dedicated Crew Leaders to manage the Erosion Control projects and oversee crews in the field. For more information and application instructions, click here.
Youth Conservation Corps Crew Members: Looking for many dynamic, dedicated Crew Members to implement the Erosion Control projects in the field. For more information and application instructions, click here.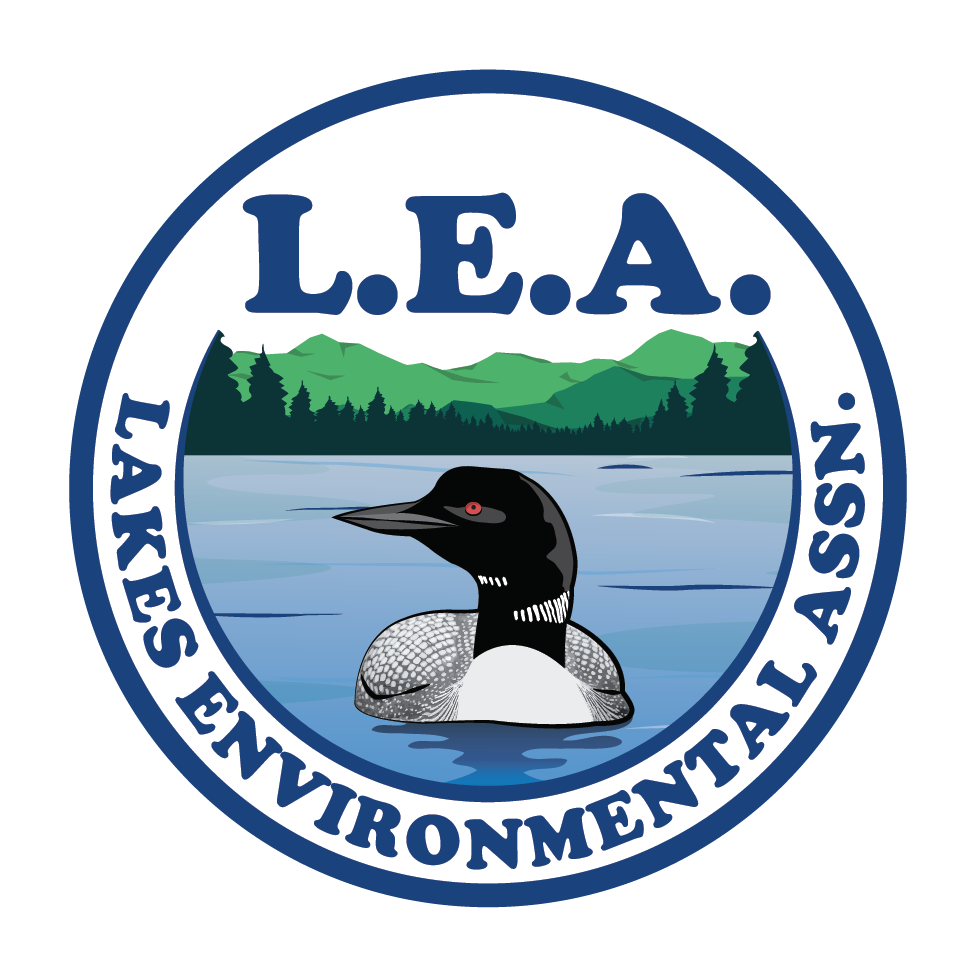 Lakes Environmental Association, Bridgton
Seasonal
LEA's summer internships are paid positions geared toward motivated and responsible college students with environmental or educational interests. Interns are required to complete a variety of tasks and work with many different individuals. The work environment is casual but busy and about 50 to 60 percent of the work is outdoors. And some is inside, too!
Water-Testing Interns: Water-testing interns are responsible for monitoring and collecting water samples from 40 lakes and ponds in the area. They work in teams of two, paired with another intern or a volunteer monitor. Interns test the clarity of the water using a Secchi disk, record oxygen and temperature values throughout the water column, and collect samples to test for chlorophyll, phosphorus, alkalinity, pH, conductivity, and color. They bring the samples to the LEA lab and prepare the chlorophyll and phosphorous samples and transport them to the Health and Environmental Testing Lab in Augusta. The interns run the remaining physical and chemical analyses at the LEA lab. The information is then entered into the master database. Interns must be comfortable in a canoe and be able to swim, as they will spend a good portion of their time on the water.
Water testing is the primary duty of the summer interns; however, some facility maintenance, trail work, courtesy boat inspecting (for invasive plants), computer work, and educational program work are also required. All training will be provided during orientation. The hours are generally 8 a.m. to 4 p.m., Monday through Friday, although some nights and weekends may be required. Driver's license and access to a vehicle is preferred.
If you are a college student studying in the field of natural sciences and are interested in a summer internship with LEA please click here to fill out application before April 1st and email maggie@mainelakes.org with any questions or concerns.
Science Center Lab Internship (May-August 2022): The lab intern will work in the Maine Lake Science Center lab analyzing lake water samples for nutrients and chlorophyll under the guidance of LEA's Research Director. The work will involve sample and solution preparation, labware cleaning, and analytical instrument operation. The internship will also include some field work collecting water samples and water quality measurements on nearby waterbodies, as well as basic lab and facilities upkeep. Prior chemistry lab experience is preferred. This position requires a detail-oriented and highly motivated individual and would be ideal for an individual pursuing a career in chemical, biological, or environmental sciences. Interested applicants should send a cover letter and resume to ben@mainelakes.org before April 1st.
Courtesy Boat Inspectors: Although not an intern position, LEA hires over 30 local Courtesy Boat Inspectors (CBIs) every summer season for area boat launches. This position is open to all, not just college students! CBIs are a line of defense against potential boat "travelers", aquatic invasive plants and animals hitching a ride from the last water body to here. It is so important that we all do our part to ensure our boats are clean, drained, and dry as we move from place to place so we do not unwittingly contaminate our local waters. CBIs have flexible schedules at boat launches to check incoming and outgoing boats for plant hitchhikers, help to share the news with the public, and collectively stop some major hitchhikers from entering our waters. Please contact mary@mainelakes.org for more information or click here for an application. This is a rolling hire for the season, so please contact Mary even if you feel you are late to the table!
Invasive Aquatic Plant Control Crew Members in the Lake Region: Milfoil crew members remove the invasive plant variable leaf milfoil from Long Lake, Brandy Pond, Sebago Lake, the Songo River and Sebago Cove in Naples via a suction-harvesting boat, benthic barriers, and hand pulling. Tasks include pulling the invasive plant under water, bagging plants, collecting plant fragments, disposing of plants, conducting plant surveys, monitoring diver safety, educating boaters on the threats of milfoil, and light boat and engine maintenance. All crew members receive dive and CPR training. Hours are 8 a.m. to 4 p.m., Monday through Friday. Check out our youtube page for some milfoil crew footage!
Successful applicants demonstrate a strong work ethic, responsibility, a resilience to the dynamic weather of a Maine summer, and comfort working in and around boats. Applicants must be comfortable spending three to four hours in the water at a time. They must also be able to lift 50 lbs. and feel comfortable operating a motor boat. Driver's license and access to a vehicle is preferred. If you are interested in a summer job removing milfoil with LEA, please email a resume to alanna@mainelakes.org for consideration.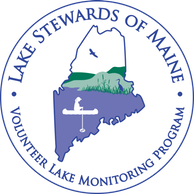 Seasonal
Lake Stewards of Maine is offering five different internship opportunities this summer and we are actively seeking applicants. At this time, we are unable to provide funding for our interns but we are willing to work with applicants to secure funding sources from institutions that provide students grants due to unpaid/underpaid internships. Click here to see if your school has available funding for an unpaid internship. Join us as we work to provide our volunteers with top tear lake monitoring support. As an intern you will have access to one-on-one mentoring opportunities with staff, lake monitoring certifications, kayaks access(when not in programmatic use), professional development workshops, and meet-and-greet events with interns at other organizations in the state. Together with our partner organizations - the Maine DEP, Maine Career Catalyst, and the Passamaquoddy Tribe at Indian Township - we plan to offer a memorable internship experience. Check out all our opportunities by clicking here or reading brief descriptions down below. Please for you to enjoy send any applications to stewards@lakestewardsme.org in PDF with the subject line [lastname, name of position]. If you have any questions please contact topher@lakestewardsme.org.
Water Quality Program Intern: Work alongside Tristan Taber, Aquatic Scientist & Technical Programs Manager, to help facilitate our Water Quality Training Workshops this summer. In these workshops you will meet our volunteers from across the state while assisting in educating them on the methods and procedures for water quality monitoring and teaching them about lake health indicators. Click here for more information.
Northern Maine Waterways Stewardship Alliance Internship: Work alongside Roberta Hill, Invasive Species Program Director, and our partner Joe Musante with the Passamaquoddy Tribe at Indian Township Environmental Department. Help facilitate our expanding Invasive Plant Patrol Workshops for volunteers in Northern Maine and assist water quality/invasive plant monitoring on Passamaquoddy Tribal lands. In this unique position you will be learning lake stewardship practices and honing in on community strengthening endeavors with lake communities across Northern Maine. Our hope is to strengthen the understanding and importance of lake health in this region through workshops and interpersonal connections. Click here for more information.
Invasive Species & Climate Change Program Intern: Work alongside Roberta Hill, Invasive Species Program Director, to offer Invasive Plant Patrol workshops and plant identification sessions. Through this opportunity you can connect with our volunteers and help them steward the lakes they have come to know and love. Simultaneously you will be aiding in developing and implementing our new climate change programming initiative to help our volunteers recognize the impacts our changing climate has on Maine lakes. Click here for more information.
Development, Marketing & Communication Intern: Work alongside Alison Cooney, Development Director, and help plan various fundraising activities for our most engaging season. In this position you will learn the financial side of non-profit work, assist in the coordination of grant applications, kick off fundraising campaigns, and engage with our donors. Arguably the most important work done at LSM, this position will allow you to strengthen your marketing skills and expose you to non-profit development strategies. Click here for more information.
Website & Data Development Intern: Work alongside Tristan Taber, Aquatic Scientist & Technical Programs Manager, in revamping our data visualization efforts. As an organization we collect vast swaths of data each year to be certified by the DEP and EPA. You will be joining in our efforts to keep the public informed on the health status of Maine lakes through the creation of data visualizations. Along the way you will also be gaining valuable technical skills while learning how to update our Lake of Maine website. This internship is ideal for someone interested in playing around with data who is seeking to hone in their data visualization skills and develop website building skills. Click here for more information.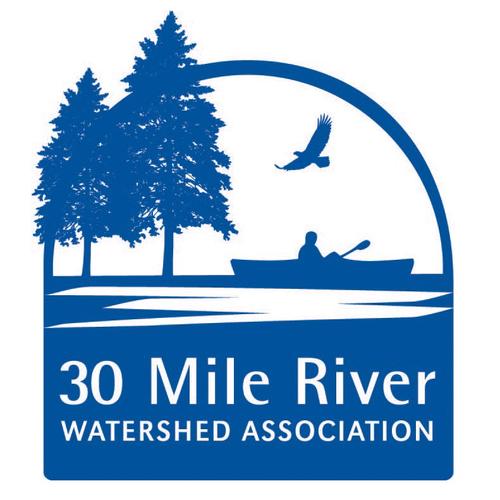 30 Mile river watershed association
Seasonal
30 Mile is now accepting applications for a variety of summer positions working outdoors on our beautiful lakes. If you are passionate about protecting our lakes, ponds, and streams, and want a rewarding experience, all while building your resume, and gaining hands-on lake protection experience, please join us! Full job descriptions and application details at https://30mileriver.org/join-our-team/. Priority application deadline is April 3rd.
The 30 Mile River Watershed Association is a non-profit organization with the mission to work as a community for clean and healthy lakes, ponds and streams in the watershed. The "30 Mile River" is a connected chain of ponds, lakes and streams, with a watershed covering 90 square miles and including the towns of Chesterville, Fayette, Leeds, Mt. Vernon, Readfield, Vienna and Wayne.
COURTESY BOAT INSPECTORS: CBIs the "first line of defense" against harmful invasive species that hitch rides on boats and trailers, spreading from lake to lake. CBIs work at public boat launches checking incoming and outgoing boats and educating the public about invasive species. CBIs serve a vital role in protecting our lakes from the devastating impacts of invasives. Ideal for retirees and students.
YOUTH CONSERVATION CORPS CREW AND LEADER: Our YCC crew works with shorefront property owners to prevent erosion and runoff, safeguarding our lakes, ponds, and streams from non-point source pollution, which can cause harmful algal blooms and other water quality problems. This is a hands-on, labor-intensive, and rewarding opportunity for high school and college students who want to get their hands dirty while protecting our lakes as part of a fun, supportive team.
INVASIVE AQUATIC PLANT SURVEY TEAM: Conducts lake surveys by kayak for invasive aquatic plants, focusing on the harmful invasive variable leaf watermilfoil in Androscoggin Lake in Wayne. The goals of the program are to eradicate the invasive milfoil from Androscoggin Lake and to detect early any infestations on other lakes. WATER QUALITY MONITORING INTERN: Through 30 Mile's water quality monitoring program, we collect extensive data to track the health of our lakes and ponds. Routine monitoring is conducted by trained staff alongside volunteers on eleven lakes and ponds in our watershed.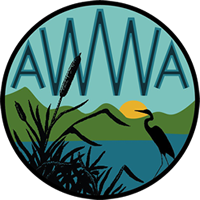 Acton Wakefield Watershed Alliance, Acton
Seasonal
Youth Conservation Corps Crew Member: AWWA is seeking applicants for our 2021 Youth Conservation Corps crew. Check out our Youth Conservation Corps page for general information on our YCC program. The YCC crew member is part of a team working to implement erosion control and water quality improvement measures. An additional and important goal of the YCC is to educate residents of the watersheds about good land management practices that can prevent erosion and pollution. The projects will usually be visible from the water and may attract the interest of neighbors and boaters. Since the crew will be public representatives of the Acton Wakefield Watersheds Alliance (AWWA) and the YCC, his/her behavior on the job site should always be helpful and courteous to property owners, interested members of the public and crew members alike. We also hope that crew members will be enthusiastic supporters of this program and pass on their knowledge to family, friends and public officials, so this program will grow and multiply in this and other watersheds. The YCC crew member will be trained and supervised by the crew leader to implement the erosion control plans designed by the Program Manager. The work can be physically demanding as all work is done with hand tools.
Fill out the Application Form by clicking the above link or HERE. For questions or more information, contact Jon Balanoff at info@AWwatersheds.org. Application Deadline: May 1, 2021.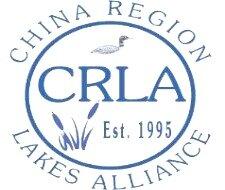 China Region Lakes Alliance, China
Seasonal
Youth Conservation Corps: The CRLA fosters the next generation of environmental leaders as members of our Youth Conservation Corps (YCC). The YCC completes as many as 20 water quality protection projects each summer within the watersheds of China Lake, Threemile Pond and Webber Pond, many in collaboration with LakeSmart program participants. CRLA is now accepting applications for the 2022 YCC!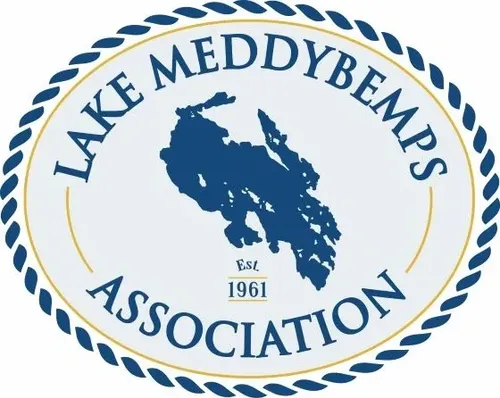 Seasonal
Courtesy Boat Inspector: The Courtesy Boat Inspection (CBI) program is a statewide effort to reduce the spread of invasive
aquatic species in the lakes, ponds and rivers in Maine.
The job has three main objectives:
1) to inspect and clear motorized and nonmotorized boats of all plant material,
2) to encourage boaters to clean, drain and dry their watercrafts
3) to educate the public and answer any questions they have about invasive species and the efforts to control them in Maine.
Requirements for the job:
Thoroughness in conducting inspections
Attention to detail in filling out all paperwork
Excellent communications skills
Reliability in keeping scheduled shifts
Ability to handle unexpected situations
Availability for season-long duty: From May 28 to September 4, Saturday and Sunday, 7:00 AM to 1:00 PM at $16 per hour.
Ability to stand and bend to check underneath boats and trailers
Experience in boat inspection is not required, training will be provided. If you would like to help protect our lakes and feel that you can meet these requirements, please contact Durell Buzzini by email: meddybliss@gmail.com or by phone/text 207-745-4679 for further information or to receive an application.