51 Years of Fighting for Maine Lakes
Active Advocacy & Policy Issues
Maine Lakes is a collaborative leader for lake-friendly policy and advocacy in the state. We work with other lake conservation organizations, businesses, state agencies, local municipalities and legislators to craft effective bills that increase protection, funding, and access to Maine's lakes. We rely on our grassroots activists to share their priority concerns, write letters to committees, and make phone calls to local officials. One-on-one interactions with decision-makers are the key to getting lake- and climate-friendly policies firmly in place.
The 130th legislature convened in January of 2021 and is facing an unprecedented "virtual" session. It is exciting in many ways to be able to deliver testimony to a committee hearing without ever leaving home. We are hopeful this will generate more public participation in the legislative process.
Make your voice heard and make a difference. There are many ways to help. You can present testimony via Zoom at a public hearing or submit written testimony to a committee here. You can spread the word to neighbors and friends by email and on social media. The more people who speak on behalf of Maine's lakes, the better. Sign up for our legislative alerts for timely emails with bill and hearing information.
Want to join us? Make your voice heard and make a difference. There are many ways to Take Action and help to keep your lake, and all Maine lakes, pristine for generations to come.
Below, please find bills for the first session of the 130th Legislature that are of priority for Maine Lakes. Click HERE for step-by-step directions to submit written testimony or to present testimony live.
act now!
An Act to Protect Maine's Loons and Other Wildlife in the Issuance of a Permit to Hold a Regatta, Race or Boat or Water-Ski Exhibition: This bill requires permittees to provide protection, as prescribed by the Commissioner of IFW, for wildlife, wildlife habitat and water quality.
Hearing:

Held on March 1st, with 19 people speaking in favor and 49 submitting written testimony, almost all in favor.

Position:

Maine Lakes strongly supports this bill.

Act:

You can still

submit something in writing as the Work Session has not yet been scheduled.

Please click 

here

 for directions to submit written testimony

.

Click here for a fact sheet on the bill.
Click here to read our testimony we will present.
Other Bills (To be scheduled)
LR 540:

An Act to Improve Boater Safety on Maine Waters

LR 1337:

An Act t

o

Restore to the Penobscot Nation and Passamaquoddy Tribe the Authority to Exercise Jurisdiction Under the Federal Tribal Law and Order Act of 2010

20

2

1

EPC PRIORITY BILL

LR 153:

An Act t

o

Authorize a General Fund Bond Issue To Promote Land Conservation, Working Waterfronts, Water Access and Outdoor Recreation

20

2

1 EPC PRIORITY BILL

LR 1578:

An Act t

o

Restrict Combustion Engines on Webber Pond in Bremen
Bills in Progress
LD 743: An Act To Amend the Laws Governing Invasive Aquatic Species
This bill amends the laws governing aquatic nuisance species control by adding new species to the existing list of invasive aquatic plants and by changing the consent requirement in order for chemical control agents to be used. Waiting for a public hearing date. Maine Lakes likely to testify in support.
LD 685: An Act To Legalize Online Raffles for Nonprofit Organizations
While not a lake bill, this is an issue of interest to us and to our lake association members. We will let our associations know about this opportunity. Public Hearing is March 24 at 10 a.m. in front of the Veterans and Legal Affairs Committee
LD 626: An Act To Clarify Temporary Mooring Privileges for Moorings on Inland Waters
This bill requires municipalities that border or contain inland waters to have a designated individual or entity responsible for dealing with inquiries related to mooring privileges. It also directs the Department of Inland Fisheries and Wildlife to develop model ordinance language to support municipalities or other governing entities that choose to regulate moorings. Public Hearing on March 15 at 10 a.m. in front of Inland Fisheries and Wildlife. Maine Lakes is testifying Neither For Nor Against. We feel moorings are an important issue facing Maine's lakes but are not convinced that this legislation is the way to best achieve the results we are looking for
What are the 2021 EPC Priority Bills?
Maine Lakes is part of Maine's Environmental Priorities Coalition (EPC), a partnership of 32 environmental, conservation and public health organizations representing over 100,000 members who want to protect the good health, good jobs and quality of life that our environment provides. The EPC works together to identify important legislation and votes to determine their Common Agenda for each legislative session. The Common Agenda consists of priority bills that the EPC has chosen to collaborate on in order to make a bigger impact to protect Maine's environment, public health, and clean energy future. For a full list of 2021 EPC Priority Bills, click here.
2021 BILL OUTCOMES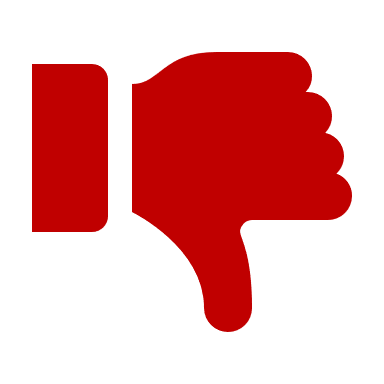 An Act to Minimize the Propagation of Invasive Aquatic Plants: Bill is dead. This bill would have required boats and associated equipment be drained before transport. It did not have support from Inland Fisheries and Wildlife. They were the only voice in opposition, despite an outpouring of strong support from the lakes community that included 64 pieces of written testimony and many dozens of calls and emails to committee members. We will be regrouping on this bill, reaching out to the sponsor and to committee members to follow up on their positions.
laws that protect maine lakes
The links below share the laws that protect Maine's lakes: