For The Sake of Maine's Lakes
spring 2022 Volume 52
Table of Contents
For a printable pdf version of the newsletter, please click here.
1. celebrating 50 years of the clean water act: Progress made but challenges remain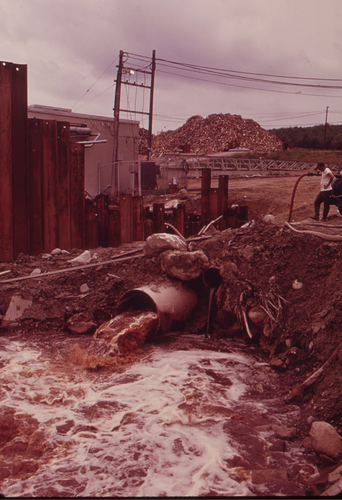 Clean water is central to Maine's identity and vital for the future of our economy and way of life. We love our rivers, lakes, streams, and coastal waters. That's why we're excited to celebrate the 50th anniversary of the nation's Clean Water Act (CWA) which has played a critical role in Maine and across the nation in improving the quality of waters that once were treated like open sewers.
As many people know, former U.S. Senator Edmund Muskie provided the necessary leadership to develop and secure passage of the CWA in 1972. Less well known is the fact that state-based conservation groups like the Natural Resources Council of Maine helped create vital early support and momentum for national action to address the sorry state of our polluted waterways. The Maine Congress of Lake Associations (now known as Maine Lakes) was in its infancy at the time but supported the voices of local Mainers advocating for CWA passage.
Senator Muskie grew up in Rumford, on the banks of the Androscoggin, and knew firsthand that the river had become a disgrace, largely from untreated waste and chemicals dumped into the river by the paper mills—including the Oxford Paper Company in Rumford.
On October 4, 1972, after years of work by Senator Muskie and others, Congress approved a final version of the Clean Water Act and sent it to President Nixon for his signature. Nixon vetoed it, on October 17th, complaining about the bill's high cost for cleaning up municipal treatment facilities. But the next day, the U.S. Senate and the House united in bipartisan votes that is sadly unthinkable today. After debate, the vote to override the veto was by 52-12 in the Senate—with 17 Republicans voting to override—and 247-23 in the House—with 96 Republicans voting against their President.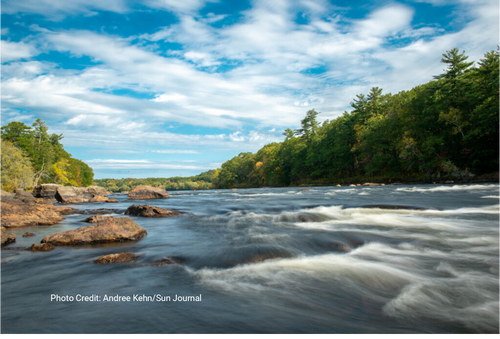 Many years before that historic vote, in June of 1965, Senator Muskie's Subcommittee on Air and Water Pollution began 13 days of field hearings on federal water quality programs—and they selected Portland, Maine, as the location for their first hearing. At the invitation of Senator Muskie, President Johnson's Clean Water Advisory Board also held its first meeting in Portland, and Bill Townsend, former board president of NRCM, was there to share a piece of his mind about how bad the situation was in Maine's rivers.
At that hearing, Bill said, "…During the past week thousands of fish have been found dead along the shores of the Kennebec River above Merrymeeting Bay…Possibly a fish kill like this and the steadily growing concern of the people of Maine for its natural resources will create enough public sentiment so that some action will be taken."
Bill was an avid sportsman all his life. He knew something needed to be done because pollution was destroying a natural resource that was dear to him.
In a piece entitled "Kennebec Memories" for Maine Audubon's journal Habitat, Bill wrote, "I witnessed the Kennebec nearly die, for men can murder rivers, and there are those who still wish to do so… Yet even when the Kennebec was near death, there were men and women who saw the spark of life still in its waters and who spent long and weary years nursing it back, in legislative halls, in administrative hearings, by writing letters, supporting political candidates, and in a dozen other ways."
Walter Lawrence, as a Bates College chemistry professor, was an intrepid advocate for cleaning up the Androscoggin. In the early 1940s, Professor Lawrence was hired as a consultant by the State of Maine following the first of several lawsuits brought by the State against the three major paper mills on the Androscoggin. For decades, the paper mills had claimed that their raw sewage discharges into the river were not causing problems, but Professor Lawrence and his Bates assistants showed that 90 percent of the pollution in Maine's rivers was coming from the paper mills, a situation that had to change.
Maine's most polluted industrial rivers, including the Kennebec, Androscoggin, and Penobscot, drove people to act and motivated Senator Muskie to become the future champion for clean water. Across Maine, other champions for clean water emerged, fighting to protect the lakes, rivers, and streams that meant so much to them. Over the past 50 years, countless thousands of Maine people and local groups have worked to improve the quality of our waterways—including staff at the Department of Environmental Protection, municipalities, businesses, volunteers with the Lake Stewards of Maine program, members of lake associations and Maine Lakes, land trusts, and state organizations like NRCM, The Nature Conservancy, Conservation Law Foundation, Friends of Casco Bay, Maine Rivers, and Maine Audubon.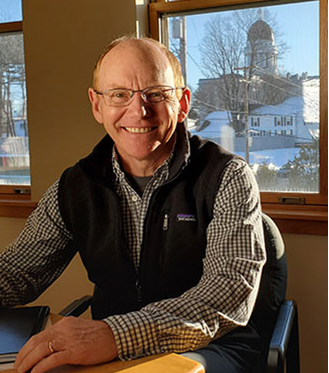 Since the CWA became law in 1972, we've experienced a dramatic improvement in water quality. Millions of sea-run fish now migrate annually into the very rivers that once were written off as near dead.
But our work is not finished. Maine's lakes face the challenge of invasive species, at higher risk of spread and survival with explosive growth of recreational boating and warmer waters. Municipal wastewater treatment plants still release nearly half a million gallons of wastewater into rivers and the ocean when overloaded during extreme rain events. Stormwater runoff, made worse by more intense storms due to climate change, bring more nutrients into waterbodies, causing sometimes harmful algal blooms that pose risks to people and pets. Numerous dams across the state pose unacceptable, ongoing obstacles to the further restoration of our rivers. And some proposed industrial activities, such as mining operations or massive off-shore aquafarms, pose major pollution risks to Maine's water resources and the life within them.
As Mainers, our connection to clean water comes from many places. A favorite river walk or clear stream to fish in. A memorable canoe paddle or boat trip. Tasty beer brewed with water that requires no treatment because it's so clean. Water brings us closer to nature and supports our economy.
With more than 30,000 miles of rivers and streams, and more than 6,000 lakes and ponds across the state, we are all connected to water. As Mainers did in 1972, we must continue to stand up and speak out for clean water. While the CWA remains a cornerstone environmental law, we must not let up our guard or become complacent. This signature accomplishment by Senator Muskie must be defended from any efforts to weaken it, and we must also respond to the new threats to water quality posed by climate change, development, pollutants such as PFAS and pesticides, and other pressures that threaten water quality.
So, as we celebrate the 50th anniversary of the CWA through activities and events this year, I hope you will reflect on the progress we've made. Think, learn, and have conversations about the time when nobody wanted to spend time in, on, or near our foul, polluted rivers. And also use this time to commit to helping protect a favorite river, lake, stream, or stretch of coastal waters that matters to you.
When the Clean Water Act was signed into law on October 18, 1972, the nation made a decisive choice for a healthy environment over pollution. We are blessed by those who continue to work to advance the law's goals of eliminating all discharges to our waters and making all our waters fishable and swimmable, and by the people and organizations that made the Clean Water Act a reality.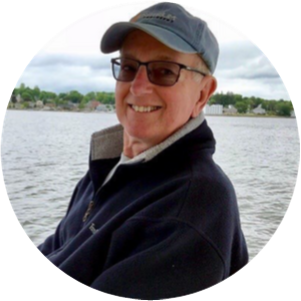 Masks, shots and social distancing aside, it is still great to live in or vacation in Maine. For those reading this newsletter, you are especially blessed by living on or near some of the nation's most pristine lake resources – Maine lakes.
This year's annual meeting keynote speaker is Matt Scott, one of several key Maine people who were instrumental in developing and implementing the Clean Water Act Amendment of 1972. Matt has also been instrumental in making Maine Lakes a strong and viable organization devoted to preserving Maine lakes for future generations. Matt served on the Maine Lakes Board of Directors for many years and has been a consistent emissary. Currently Matt serves on the Maine Lakes Advisory Board.
As we celebrate the 50th Anniversary of the Clean Water Act, we also celebrate healthy and vibrant Maine lakes as an incredibly important resource for recreating, working and relaxing. Over half of us get our drinking water from a clean Maine lake, water positively protected by the Clean Water Act.
There are many ways to help preserve clean waters for future generations. Clean lakes and clean waters start with each of us. How we act as stewards of lands and waters, and how well we protect and maintain our sensitive and complex watershed environments, will determine the benefits for our grandchildren and subsequent generations. One important to this end is to live lightly on our land, by understanding our relationship with the land and water and acting responsibly.
The newly revised edition of The Lake Book: A Handbook for Lake Protection is now available, online or in hard copy (visit lakes.me/lakebook FMI and to order). It makes for great reading. It is our hope that you will have an opportunity to read and use the information, and to share it with your friends and neighbors. It is a wonderfully composed litany of how to (and why you should) be a good lake steward.
For those reading this Newsletter who are members of your Lake Association and to those who have properties that have been LakeSmart certified, thank you for your dedication to keeping Maine Lakes healthy. It is your efforts that will preserve, for the future, the healthy outdoors and clean lake environments we all enjoy in Maine.
Dick Tinsman, President
3. Message from the executive director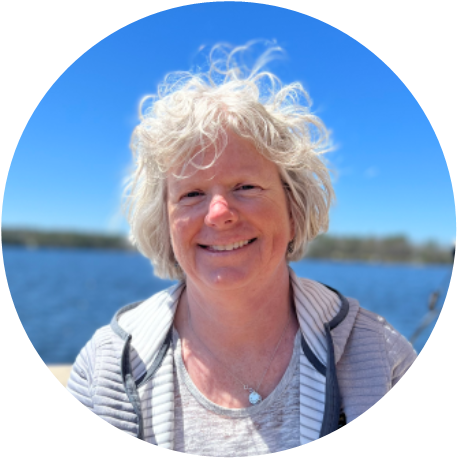 One of the big lessons in my time at Maine Lakes has been that I can't do it all. I can do a lot, and I can do the important things, but despite my best efforts to replicate myself, I remain only one person. And I have yet to find a time-turner that will let me go back and double the hours in a day a la Hermione Granger.
Lucky for me, I am not alone. I have amazing support from our staff. Drew Morris is our jack-of-all-trades office manager who enters deposits and thanks donors, updates our website, manages our email communications, and so much more. Most recently he has jumped in to help with the loon raft project (FMI, see p. 13). Our new LakeSmart Program Manager Andrea Stevens has jumped in with both feet, starting her position at the busiest time of the year. She has shown great enthusiasm and endurance as she quickly gets up to speed with all things LakeSmart (FMI, see pp. 7 and 8).
Our former Executive Director and LakeSmart Program Manager Maggie Shannon is always a phone call away for advice, perspective and support. Nothing makes my day better than a few minutes on the phone with Maggie! Former board members like Jen Jespersen, Roy Lambert, Matt Scott, and Pete Kallin never fail to answer emails and phone calls when I need advice on what to do or how to move forward on an issue or project.
I am also lucky to have a wonderfully supportive board that pitches in, offers advice, and reassures me that doing my best (rather than doing it all) is what matters. Please see a list of these fabulous individuals, including new members to be voted on at the annual meeting, on p. 12. If you know any of them, send them a big thank you for their role in keeping the wheels of Maine Lakes turning.
I will continue to do all that I can to make Maine Lakes the best organization it can be. But please be patient with me if it takes me a couple of days to answer your calls or return your emails. When I have found that time-turner, you'll be the first to know!
Thanks for supporting Maine Lakes!
Susan Gallo, Executive Director
4. your business can support maine lakes!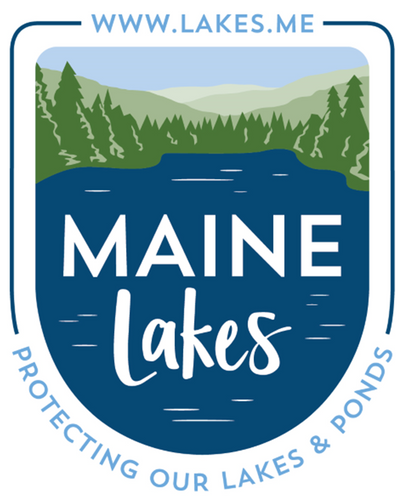 Maine Lakes is looking to build up our base of business support. Why? Because we know that so many Maine businesses rely on clean water and healthy lakes to bring customers to their restaurants, stores, gas stations, tackle shops, marinas and rental agencies. Even without a direct lake connection, we know that the economic benefits of clean lakes ripple deeply through our economy. Here are a few ways your business can support Maine Lakes.
BUSINESS SPONSORSHIP
No matter the size of your business, Maine Lakes has a sponsorship level for you. Each level comes with tiers of benefits, from "sponsor spotlights" on social media to recognition in newsletters to certificates/window stickers for your business and complimentary registrations and tabling opportunities at the Maine Lakes Conference. For a link to our Business Sponsorship brochure, visit lakes.me/donate.
LAKE BOOK SPONSORSHIP
Maine Lakes newest publication, The Lake Book (see p. 8), provides a wealth of information on lake science, wildlife and lake health. Your sponsorship lets us add your logo and a description of your business or services on the back cover. Amount for sponsorship varies with the number of books printed. You can distribute books within your community, or we can help distribute statewide. A great opportunity for real estate professionals, marinas and others who want to reach lake residents and visitors. FMI, email info@lakes.me.
PROGRAM SPONSORSHIP
Would you like your business to be in front of an audience of lakefront homeowners? Support the LakeSmart program and we'll include your business logo on program materials shared with more than 1,000 lakefront homeowners. Are you interested in supporting freshwater education or the new loon restoration project? Maine Lakes is working on programming and outreach opportunities for lake stewards of all ages. Let us know your interest and we'll find a program that engages and inspires your audience.
BUSINESS PARTNERSHIPS
If you'd like to go beyond sponsorship, Maine Lakes is looking to build solid, long-term relationships with businesses whose brands align with our mission and with whom we can develop mutually beneficial programming and partnerships over the long-term. FMI, email sgallo@lakes.me.
Visit lakes.me/business-sponsor for a secure online donation form or email info@lakes.me with questions. We look forward to working with you and your business to help keep Maine's lakes clean and healthy for decades to come.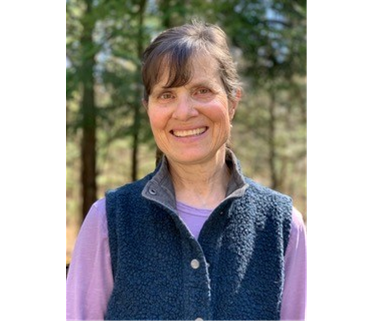 We are pleased to announce that we have hired Andrea Stevens to lead the LakeSmart program. Andrea comes to us with a wealth of experience with nonprofit conservation organizations where she has worked collaboratively to engage people in natural areas stewardship and outreach initiatives
She spent eight years with The Nature Conservancy in New Jersey as the Director of Science and Stewardship, developing and implementing monitoring protocols for rare plants, animals, and natural communities; working with large groups of volunteers; and leading natural history trips for kids and adults. She also worked as a senior scientist for the Center for Conservation Landowners, part of Natural Lands Trust in Pennsylvania, coordinating hands-on workshops and writing stewardship and forestry plans for public and private landowners. She coordinated the Pennsylvania Master Naturalist Program and most recently worked in Maine for the Cathance River Education Alliance and the Harpswell Heritage Land Trust. Andrea has a bachelor's degree from Middlebury College, a Master's degree from Duke University, and a Ph. D. in plant ecology from the University of Massachusetts.
Andrea has been working with us since late March under a contract to pull together the LakeSmart manual for evaluators, so she has already become familiar with the nuts and bolts of the LakeSmart program and has worked wonders organizing a whole lot of information. She is very much looking forward to getting to know many of you this summer and in the years to come. Welcome, Andrea! You can reach Andrea at astevens@lakes.me and at (207)951-7413.
6. see something, say something: boating conflicts on the rise
Since the onset of the pandemic, an uncrowded landscape combined with fresh air and clean water has lured many away from city life to work remotely in western Maine. This fact, combined with a surge in boating has caused our lakes to be busier than ever.
With many new boaters, more people around full time, and a trend toward larger and more powerful boats, there has been an increase in the number of conflicts. This change has been most dramatic on the larger lakes, but medium-sized lakes are also feeling the pressure.
In the last two years, many lake organizations have received numerous complaints about inconsiderate boaters creating safety concerns for paddlers and swimmers. There have also been questions about the effects of large wakes on wildlife, the environment, and our shorelines.
Our lakes are public waters that belong to the people of Maine. In many ways, they are like giant, beautiful parks that we all share. But they are not the proverbial 'Wild West." There are already boating rules in place that have been 'on the books' for many years. However, many don't know these rules and others have been blind to the side effects of their own behavior. Some of these laws may also need to be updated based on current boats and lake use.
This spring, Representative Jessica Fay of Raymond, introduced LD 1663, which proposed to phase in a boater education requirement. Despite having the full support of the Maine Department of Inland Fisheries and Wildlife, the bill was watered down to only apply to people born after 2000. While this law is a start, it exempts the majority of current boat owners and requires no education requirement for people age 35-50, who are responsible for most boat accidents.
Boating has been part of lake life for generations but with more people on the water, care and consideration needs to be part of the equation. If you are a boat owner – even if you have been doing it for decades – you will learn something from reading the Maine Boater's Guide. If your boat is creating a large wake (intentionally or unintentionally), you should be far from shore. Recent studies have shown that waves from wake surfing take more than 500 feet to dissipate to levels similar to waterski wakes. Lastly, if you see reckless behavior, report it to the Maine Warden Service. We know from experience that we can all share the lake, but we need your help to protect it.
concerned about dangerous or inconsiderate boating? Here are a few things you can do
Don't be part of the problem! Learn the rules by reading the Maine Boater's Guide: www.maine.gov/ifw/docs/maine-boating-laws.pdf
Report reckless behavior to the Maine Warden Service by calling 1-800-452-4664. The distribution of Maine Wardens is partially determined by call volume.
Send photos, videos, or recount your personal experience to the Maine Boating Impacts Coalition by emailing mbic.maine@gmail.com. This will help the coalition better understand incident rates on our waterbodies and advocate for new policy solutions that work for everyone.
What is the maine boating impacts coalition?
MBIC is a group of interested volunteers and watershed organization staff who have come together to work on policy and management solutions to the issue of large wakes and the risks they pose to lake shorelines, water quality, safety, and wildlife habitat. The group is lead by Martina Witt, trustee of both Tricky Lake Association and Lakes Environmental Association, and has members from Maine Lakes, Friends of the Cobbosee Watershed, 30 Mile River Watershed Association, and Kezar Lake Watershed Association, among others. The group has been meeting monthly since last fall, collecting and synthesizing new and existing research on boating impacts to help guide development and implementation of measures to reduce risks and protect lakes for all who use them.
7. Designing our way to a healthier lake!
By Amy Bonsall, Lake Wesserunsett Association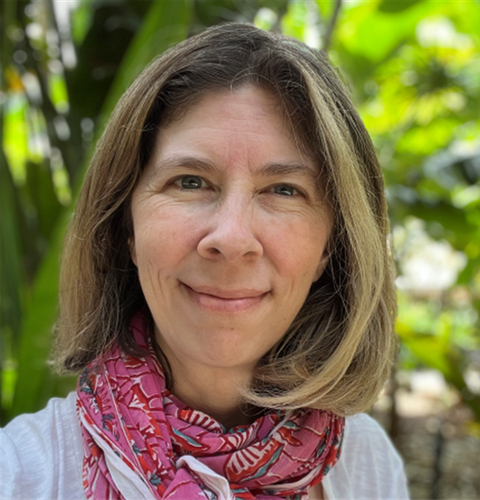 It was summer 2020, and we were standing on the Lake Wesserunsett shoreline when my father turned to me and said, "It's just a matter of time until the lake is infested with milfoil. When that happens, we won't enjoy it like we do now. It'll make boating and swimming hard."
"Wait, what?" I thought, then said. "What is milfoil, and why is it going to ruin the lake?"
"It's an invasive aquatic plant, and it's been infesting lakes in Maine. Every summer, it gets closer. We have a shallow lake, which means it's less able to withstand the threat. It's inevitable," he repeated.
To this day, I'm not sure if he was being a grumpy skeptic or trying cleverly to compel his daughter to action. Probably both. Because I jumped in with both feet (Dad joke intended). I'd spent my career helping organizations around the world to solve hard problems through a process called human-centered design. I figured it couldn't hurt to unleash the full power of that experience on the lake's impending plant-based doom.
So along with volunteers from the Lake Wesserunsett Association, I spent last summer digging into this issue. We did this by talking to people who use the lake, be they camp owners or day visitors, by visiting lakes in the area that are already infested, and by talking to leaders in local and state-wide lake associations and organizations.
Based on our work, I can report that my father is both right and wrong (isn't it nice to be able to contradict one's parents?!). He's right that this issue is a serious one; he's wrong that it's inevitable that it will infest our lake.
Because IF everyone who loves and uses the lake is aware of how to keep it safe and takes some simple actions, it's actually pretty easy.
So, the question becomes, how do we ensure everyone is aware of how they can help – and able to help? The answers apply regardless of whether your lake has already experienced an invasive incident or algae bloom.
Through our exploration, we found two important things:
We're all here for relaxation, and lake preservation feels like work, and
It's critical to have a thriving and interconnected lake community
As it turns out, they're inextricably linked. We are here at the lake to play, not have biology lessons. If we have a strong, connected and thriving community, it's easier to preserve and protect the lake because it's just a matter of helping our friends. So if we can make preservation playful and build a super-interconnected community, a healthy lake becomes more inevitable.
Part of human-centered design is experimentation and prototyping, so late last summer we tried out a few things: first, we made "invasives cheat sheets" to keep on hand. Then we did a boat paddle where we went around to different camps, sharing the cheat sheets and talking a bit about invasives (and meeting new people in the process). Based on feedback, we updated those cheat sheets to be used by the whole community. As we paddled, we found folks eager to do right by the lake and grateful for the support and camaraderie. Often, our neighborhood jaunts got delightfully waylaid by an invitation for a chat or a drink!
The second experiment we did was to host a casual evening at a local brewery, where anyone associated with the lake could pop by for an hour or two to meet fellow "lakers." It was a nice way to get to know people who lived beyond our own camp roads!
And the third experiment was a t-shirt fundraiser to support our preservation efforts, including our courtesy boat inspector program. We wanted to sell 50 t-shirts to see if there was demand: we sold ~150 and raised over $1000 to support preservation.
All three of these things were testing out different ways to combine fun and community, the two things we'd learned will make a difference with increasing the likelihood that our neighbors and friends are aware of and able to help preserve the lake. We had many more ideas, but these felt like good places to start.
And that's the foundation of human-centered design: learn what people really need and just start experimenting until you are well serving those needs! Because if we don't meet the needs of the people who use the lake, they won't be able to help us meet the needs of the lake.
If you'd like to try this with your lake, we've created a short playbook which you can download at wesserunsett.org/design-playbook along with a copy of the Invasives Cheat Sheet. If you use them, please let us know how it goes and what you learn!
But before I close, I would be remiss if I didn't share the third key thing we learned as we did our research last summer. This isn't (only) a Lake Wesserunsett (or insert your lake here) issue: it's a Maine issue. We must act in a coordinated way. While we can do things in our own communities to ensure that lake goers protect and preserve the lakes, we'll be in a better place if we complement that with regional and state-wide initiatives.
We created an experiment to bring together Mainers (and Mainers at heart) who are working to care for our waterways: it's a community-messaging center hosted on a platform called Slack (which is used in many workplaces). Think of it as a mix between group texting and hallway bulletin boards. Our hope is that critical information (like potential infestations) will be shared more easily and more rapidly than our current systems allow for.
If you'd like to join, check out this webpage for more information and to sign up: www.lakes.me/laketalk.
In closing, as part of our research last year, we looked into examples of people making the kind of statewide systemic change we hope to create. One of the analogies we loved is the state of Texas' "Don't Mess With Texas" anti-litter campaign. It was hugely successful in changing the norms and behaviors around littering in the state, because it really spoke to the Texan spirit. Apparently one lawmaker wanted to add "please" to the slogan and was told "no" (I'll bet she was told "hell no!"). We move forward by meeting people where they're at, not where we wish they were.
So, as the 2022 season commences, why not use this pandemic-waning summer as a chance to get curious about what's in the hearts and on the minds of your community members? Then join us on the Maine Lakes Slack to share what you learn and what you do as a result! We'll be experimenting our way to a safe lake – join us!
8. maine lake talk: A new communication tool for everyone who uses and enjoys maine's lakes

Ever heard about a plant infestation weeks after it happened, only to realize your lake was at risk and you didn't know it?
Wish you could ask people at other lakes what are their most effective ways for helping homeowners divert phosphorus?
Just curious to meet other people volunteering to preserve Maine's lakes and waterways?
Maine Lakes and the Lake Wesserunsett Association are sponsoring a prototype this summer to make all of that easy!
Maine Lake Talk is a new platform for supporting easy and time-sensitive communication between people across Maine (and beyond!) who are working to protect our lakes and waterways.
To have a multi-way, real-time communication (think a combination of group texting and bulletin board), we're trying a communication platform called Slack. It's an app designed for casual communication that is used by many organizations around the world.
If you'd like to join us in this prototype, an informal application to join is here: www.lakes.me/laketalk (see column on left). There are also links to a how-to guide to walk you through the process. We look forward to "talking" to you this summer!
Maine Lake Talk How-To Sessions
Join Amy Bonsall and Susan Gallo for a walk through Maine Lake Talk on Slack. Absolutely no Slack experience needed. Come ask questions, learn more, and if you're ready to join, we'll walk you through the start up prccess so you'll be ready to reach out to other lake volunteers and activists in your neighborhood and beyond.
Friday, June 10th at noon
Friday, June 24th at 9 a.m.
Register at www.lakes.me/laketalk
9. Thank You, Dick tinsman!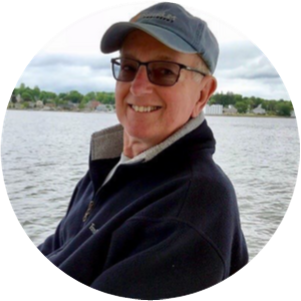 Dick Tinsman will be retiring as board president as of our June annual meeting. He has served on the board for 12 years, at different times chairing the Development Committee and the Advisory Board, as well as most recently serving two years as president. With understated grace, Dick's rare combination of executive wisdom, excellent judgment and management smarts has lifted Maine Lakes to be a more mature and solid organizations. Under his leadership we have not only succeeded during trying times and facing difficult issues, we have vastly improved our brand and our marketing strategies, grown our budget and solidified our financial standing, and expanded our programming. The pleasures of working with him are a delightful added bonus. Board members have shared their appreciation of how Dick has made everyone feel welcome on the board, how he has valued everyone's opinions and sought input before making decisions. His calm leadership of board meetings will be missed, and we thank him for all he has done for Maine Lakes.
~Maine Lakes Staff and Board
10. welcome to the lake!

new resident packets are a great outreach tool
By Jodei Moser-Towle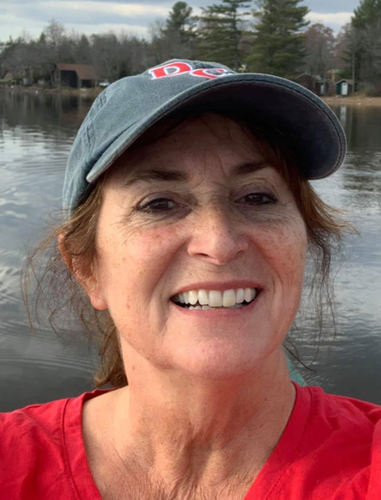 Welcome to the lake!"
This is the greeting new camp owners will hear from their closest neighbors on the lake as they empty the contents of their jam-packed vehicles into their camps for the very first time. While they may have an idea of what they may need or want to help create a memorable camp experience for years to come, both inside and outside of the camp, they may not know much about what it means to become part of a lake community. This is where a first impression made by the lake association can create and even nurture a beneficial relationship.
Distributing "Welcome to the Lake" packets help raise environmental impact consciousness while helping develop conscientious "living lightly on the lake" habits.
About 10 years ago, the North Pond Association's newly formed Welcome Wagon Committee needed to figure out an effective method of reaching and engaging newcomers to the lake. The Welcome Packet was "born." But, what would be in the packets? Brainstorming began and a list was created, information gathered, printed and pocketed folders were stuffed.
Committee members donning lake association apparel and smiles, made their way to the door knowing how important it was to make a great first impression. Listening and engaging the new camp owners in conversation about the beautiful lake was of the utmost importance especially since one of the goals was membership at this point of contact. Sharing the packet contents was a great conversation starter and when in doubt, a newsletter and membership form were presented to share how important and easy it was to become a member.
Some Ideas for Content:
Welcome to the Lake introductory letter from the association
Recent lake association newsletters with an explanation of the mission
Lake association membership remit envelope or other membership information
Lake association board of directors list with contact information
Volunteer opportunities, some for the whole family, around the lake like Courtesy Boat Inspectors, water quality volunteers, invasive plant patrollers, LakeSmart evaluators, fundraising, etc.
Lake association calendar of events, including annual meeting date, website address and Facebook page links
Definition of terms commonly used: "Are You Buff Enough?", algal bloom and LakeSmart as well as acronyms like CBI, MLRC, 7LA etc. and their meanings
Phone numbers and addresses for Avian Haven, Poison Control, Game Warden and Sheriff Dispatch, Urgent Care and Emergency Rooms, Fire Departments, Town offices, Libraries, local mom and pop store, local bait shop, etc.
List of things to do in the area like hiking, biking, farmer's markets and rainy day activities, etc.
Window or bumper sticker for their vehicle, magnet for the refrigerator, key chain, boater key chain, bottle opener…anything with lake association name as a keepsake reminder
Identification images of invasive aquatic species and instructions on what to do if one is found.
Good resources for Welcome Packets can be found at the Maine Lakes Library (lakes.me/library). The Lake Book (see p. 8) has lots of links for state agencies and an online issues can be found at lakes.me/lakebook.
Contents of the highly successful introductory packets varies each summer so be sure to update them and keep information current and accurate. The goal of educating new lakefront property owners and adding them as new members is at the core of a thriving and effective lake association. Good luck!
One way to open your eyes is to ask yourself, "What if I had never seen this before? What if I knew I would never see it again? - Rachel Carson
11. Lakesmart 2022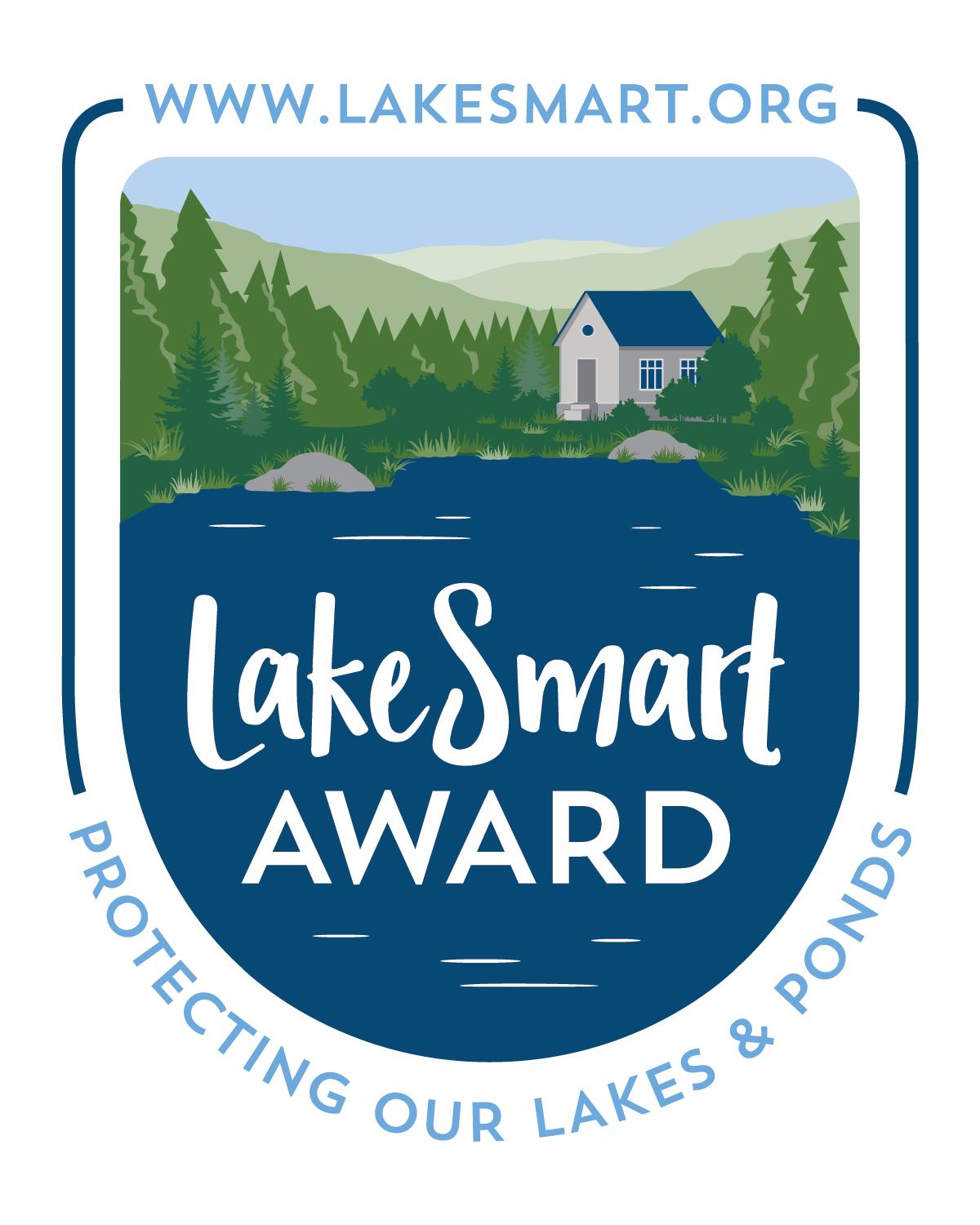 LakeSmart will be back stronger than ever in 2022! The program is both maturing and growing as we work to expand to new lakes and lake associations and also strengthen our existing programs, our databases and systems, and our outreach. Be sure to read about our new Program Manager, Andrea Stevens and please keep in touch! A few updates below:
If you are a current LakeSmart Evaluator or Coordinator and you have not received a recent "LakeSmart eNews" via email, please contact info@lakes.me to sign up.
If you are interested in developing a new LakeSmart program for your lake, please see the training opportunities below. Contact Andrea at astevens@lakes.me FMI.
Current volunteers can find the new LakeSmart 2022 database on Survey123 by taking a photo of this QR code.
Current volunteers can also find updated documents at the LakeSmart Dropbox Toolkit. If you need access to that toolkit, please email info@lakes.me. You'll find all the forms and information you need for 2022.
Upcoming LakeSmart Trainings
LakeSmart Success and the Power of Community
This one hour session via Zoom will focus on the "big picture" of what LakeSmart is and how it works.
Tuesday, June 7 at 5:00
Thursday, June 9 at noon
The LakeSmart Evaluation
This two-hour session walks through the LakeSmart evaluation questions with seasoned evaluators.
Wednesday, June 15, 5-7 p.m.
Thursday, June 16, 5-7 p.m.
Using Survey123 for LakeSmart Evaluations
This one-hour session with Becky Shaffner from DEP will walk through everything you need to know to get started.
Tuesday, June 28, 5-6 p.m.
FMI and to register, visit lakes.me/lakesmart-training. All sessions will be recorded and available for viewing. Visit lakesmart.org for links. Once volunteers have participated in these online trainings, Andrea will set up in-person site visits with evaluators to walk through an evaluation and answer questions. Please let Andrea know you'd like to get on her schedule for a visit in July by emailing astevens@lakes.me.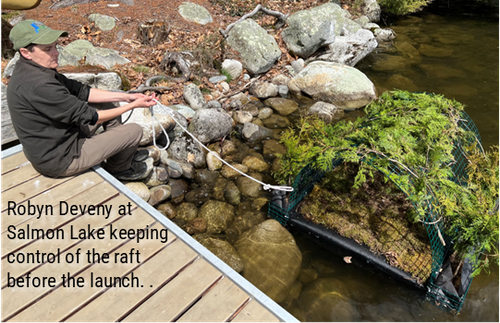 Maine Lake staff have been busy this spring building loon rafts and launching them on our priority lakes. Priority lakes have been identified as those where loon nests have routinely failed in at least three of the last five years due to water level changes or predation. Our new program assistant Karen (see p. 8) will be helping lead this project over the summer, and her main task will be finding (and visiting) teams of volunteers on lakes that might be priority candidates for next summer. FMI, visit lakes.org/loons, or email Karen at loons@lakes.me. She would love to talk to you about the history of loon nests on your lake, what has been happening the last few years, and if the conditions look right for a raft launch in 2023. Look for a full update on the 2022 season in the fall issue of For The Sake of Maine's Lakes!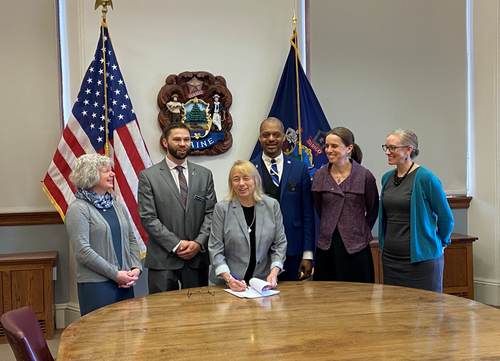 You answered the call to step up and speak out. Your calls and messages to legislators helped elevate many of our highest priority lake bills during the second "emergency" legislative session. It remains true that many small voices together make a big noise! Thank you to all who spoke up for lakes and helped strengthen Maine's laws protecting fresh water, healthy lakes and wildlife.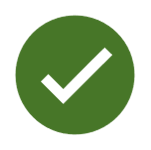 Boat Race Permits: Although this bill did not pass in the Inland Fisheries and Wildlife(IFW) Committee, we were successful in moving improvements to the boat race permit process through the IFW rulemaking process. IFW proposed new rules, and we (and you!) provided feedback during the public hearing held last October. The improved rules, approved by the Fish and Wildlife Advisory Council, are effective May 1, 2022. They strengthen the process for boat race permit applications, requiring a description and map of the course, including safety hazards and loon nesting site locations; a minimum distance for race route of 300' from shore and from any loon nesting site locations; two spotters active for the entirety of the race to watch for intrusions from people or wildlife; and at least one invasive plant inspector. The race organizers also must submit a written report within 30 days of the event noting that includes any human or wildlife safety incidents.
The thanks for improving these rules goes largely to lake association volunteers, who worked tirelessly for more than two years to make a solid case for stronger rules and to help decision-makers understand the risks the races pose to loons.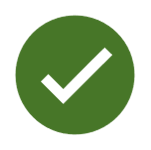 Invasive Species Task Force: This bill, sponsored by Rep. Tavis Hasenfus (Readfield) passed unanimously in the Environment and Natural Resources (ENR) Committee. The bill directs the existing Interagency Task Force on Invasive Aquatic Plants and Nuisance Species to convene a stakeholder group that includes, but is not limited to, current task force members, state natural resources agency staff and other persons with relevant experience or expertise including representatives of local and regional lake associations and representatives of lake protection organizations. The stakeholder group will evaluate (and prioritize) solutions (both regulatory and non-regulatory) to preventing and managing invasive aquatic species. Recommendations will go back to the legislature on a biennial basis, starting in January of 2023.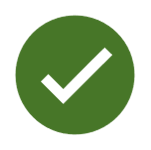 Boat Moorings: Long-term boat moorings are becoming an issue on some lakes; with noise, trash, human waste disposal and water quality degradation at the top of the list of growing concerns. There was much debate over LD 626 and the complexity of the laws potentially governing moorings. The bill was significantly amended, and no longer directs IFW to write model ordinance language for municipalities. It does direct the Department of Agriculture, Conservation and Forestry (ACF) to establish an interagency working group to develop recommendations, including suggested legislation, to define and regulate nonwater-dependent floating structures on coastal and inland waters. ACF is directed to consult with IFW, and other state and federal agencies as needed, as well as to seek input from a statewide municipal association and a statewide harbor masters association. It is our hope the working group will take input from watershed organizations who deal directly with nuisance moorings and have been working to help regulate them for the last several years. A report will be forthcoming from this group no later than January 1, 2024.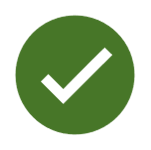 Boater Safety: Sponsored by Rep. Jessica Fay (Raymond), this bill will create a mandatory safety course for motor boat operators and personal water craft users on freshwater who were born on or after Jan. 1, 1999. The new law will go into effect January 1, 2024. The staff at IFW were wholly behind expanding the course to include all ages of operators, since it is well documented that boaters over age 35 are the cause of the majority of accidents, both in Maine and across the country. The bill was amended to include the creation of a stakeholder group to work on boater education issues, including options for expanding warden service hours on lakes. We are hoping staff from Maine Lakes or one of our fellow lake organizations will be included in the stakeholder group. Stay tuned!

The Pine Tree Amendment: This bill would have set the stage for an amendment to the Maine constitution guaranteeing people's rights to a clean and healthy environment. While it received over 80 pieces of testimony, a majority vote in committee and a majority vote in the House, it failed to get the two-thirds majority needed to move it to the ballot for a public vote (required for all constitutional changes). However, this amendment was part of a national effort so likely we will see continued efforts to make this change to our constitution in years to come.

Wabanaki Sovereignty: This bill was years in the making and would have extended to Indigenous Nations in Maine the same rights that other tribes in the U.S. maintain over natural resources and taxation. It would have amended the Maine Implementing Act to restore the inherent right of the Passamaquoddy Tribe, the Penobscot Nation, and the Houlton Band of Maliseet Indians to self-govern within their respective territories in accordance with the same federal laws that generally govern tribal lands elsewhere in the United States. We along with so many others were sorely disappointed when this bill, which was approved in both the house and senate, was withheld from the governor's desk. There were not enough votes to overturn a pending veto from the governor. Maine Lakes will continue to support tribal sovereignty in future legislative sessions.
Other 2022 Legislative Clean Water Wins:
Increased protection for more than 800 miles of rivers and streams with water classification upgrades to 22 river and stream segments that are prime habitat for native brook trout, endangered Atlantic salmon, and other species.
Expanded system of ecological reserves allowing Bureau of Parks and Lands to acquire additional ecological reserves to protect representative biodiversity and habitat types.
Defeated bill language that would block science-based river restoration projects, such as selective removal of obsolete/harmful dams.
Approved $2.09 million in funding for Climate Change Education, in the form of grants for training, professional development, programs.
Set a goal that Maine achieves carbon neutrality by January 1, 2045.
Approved $231,310 to support a Maine Climate Corps Program and Maine Service Fellows Program that support projects addressing climate mitigation and resiliency.
Banned the spreading of sludge or compost material from any municipal, commercial, or industrial wastewater treatment plant or septage system.
Banned the sale or distribution of pesticides to which PFAS chemicals were intentionally added.
FMI, visit NRCM at www.nrcm.org/news/legislative-session-big-environmental-accomplishments/