Lookout for loonS
the next phase in the loons restoration project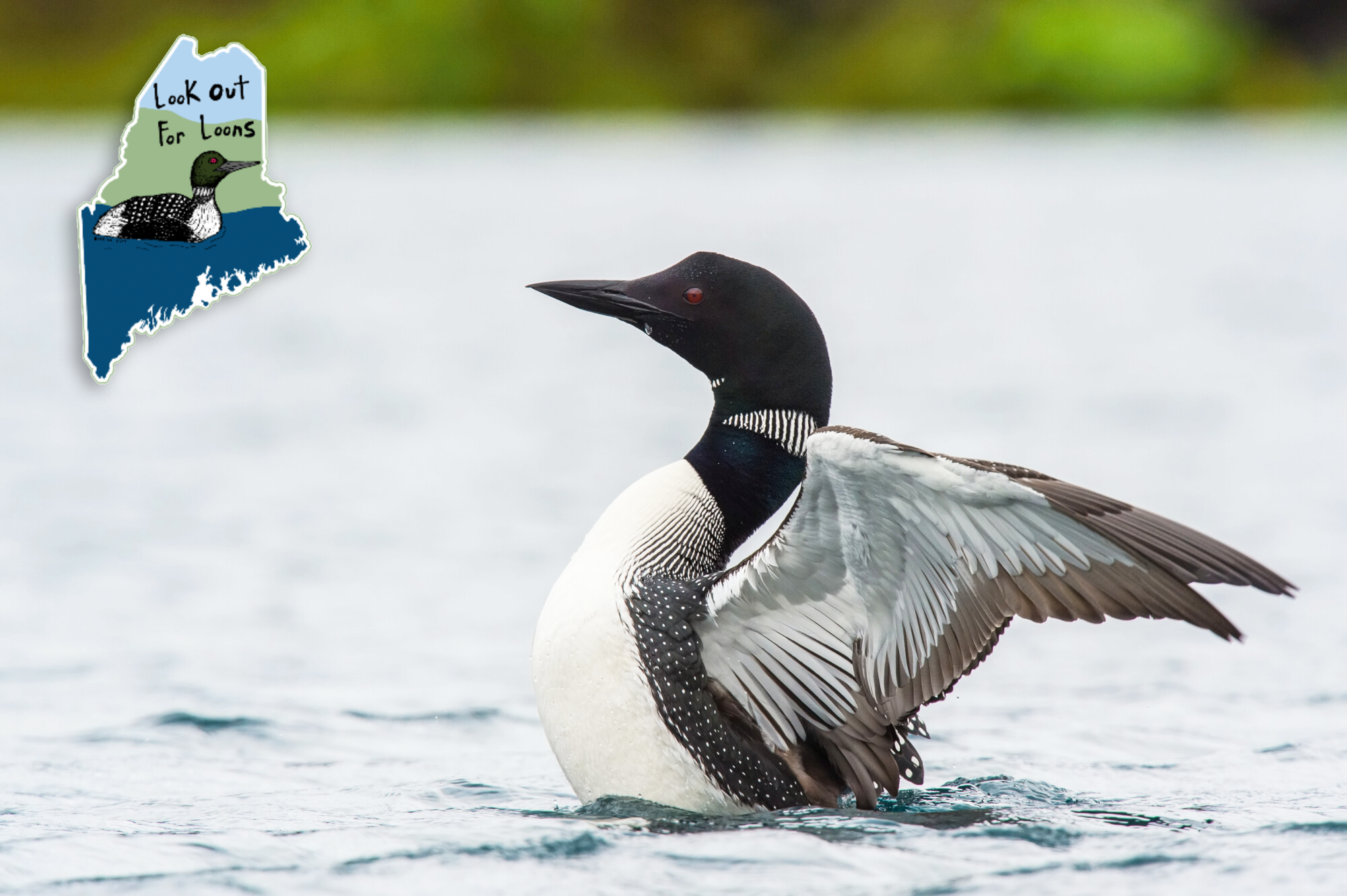 Image by Maine Audubon

2023 news
Maine Lakes welcomed new staff member James Reddoch in April to lead our new Look Out for Loons program for 2023. Look Out for Loons (LOFL) is an education and outreach effort to train and support volunteers who help nesting loon succeed by decreasing threats to loon families. LOFL volunteers will choose from a menu of engagement opportunities, from meeting local lake users to giving presentations to community groups to distributing brochures, signs, or other resources. The Look Out for Loons program is part of the Maine Loon Restoration Project, an effort led by Maine Audubon with partners from Maine Lakes, Lakes Environmental Association, and the Penobscot Nation to restore loon lives lost from a 2003 oil spill.
Look out for loons 2023

This program seeks to enroll volunteers statewide and provide the tools, training, and support they need for conducting local outreach to raise awareness about how to reduce human disturbance and increase loon nesting success. Volunteer activities can include:
Community Outreach: Speak effectively with lake residents, at local events, gathering spots, and boat launches to let them know what they can do to help protect loons. Additional training and resources in the form of slides and scripts will be provided for use in more formal presentations.
Loon Outreach Brochures: Distribute Look Out for Loons brochures at lake association meetings of place them at boat ramps, kiosks, town halls, or other local venues.
Signs: Place Look Out for Loons signs at approved "high-risk" lake locations.
Fish Lead Free: Support Maine Audubon's Fish Lead-Free program:
o Identify potential locations for fishing line and tackle collection bins.
o Organize and support scheduled tackle exchanges.
o Identify potential tackle shops who might be interested in the tackle buyback program.
learn more about opportunities with LOFL, you can:



LOFL staff can provide you with everything you need to engage with your community around loons and what we all can do to protect them! Read on for more details.
what is required
Anyone with an interest in promoting actions that keep loon families safe can become part of the Look Out for Loons program! More people on our lakes and ponds sharing their knowledge about appropriate behavior around loons gives the loons a better chance at survival. To become a Look Out for Loon volunteer you will need to:
Email the Look Out for Loons Program Manager with your name, and where you are located to get started.
Review a Look Out for Loons Information Session here. This 53 minute session gives a broad overview of the Loon Restoration project as well as the menu of tools that are available for Look Out For Loon volunteers.
Review a Look Out for Loons Volunteer Training here. This 75 minute session is geared toward volunteers who are ready to jump in and learn more about the details and the "how to" of being a LOFL volunteer. You can download the training slides here , which may be helpful for note taking as you watch the training presentation. Additional training and support will be available and scheduled as needed and as the season unfolds.
As you conduct outreach activities, provide simple reports on your volunteer efforts throughout the season.
tools for lofl volunteers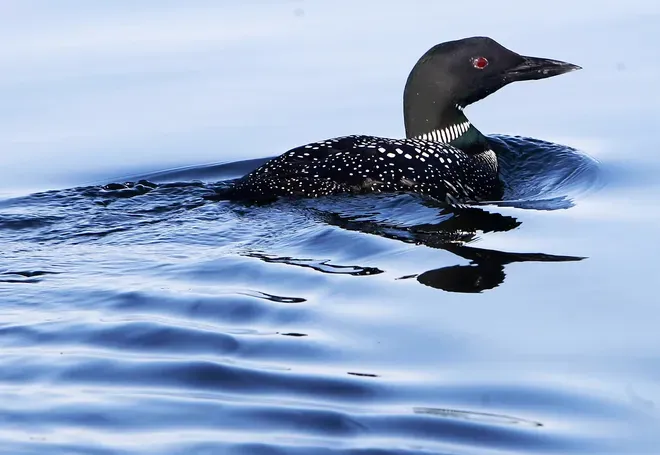 This section provides tools for those who have completed the steps to become a LOFL Volunteer. Email the  LOFL Program Manager  with questions about these resources or for additional support. 
Look Out for Loons Brochures
Digital and print copies of brochures are available for your use. They include the following. NOTE: Print copies are subject to availability. To request print copies, contact the LOFL Program Manager .
How Close is Too Close brochure This brochure provides a simple way to understand loon behavior and avoid getting too close.
Living in Loon Territory This brochure provides an overview for boaters, anglers, and others about how to enjoy Maine's lakes and ponds while not disturbing loons.
Fish Lead Free Print brochures are available to promote Maine's Fish Lead Free Program. Digital information can be provided at Fish Lead Free Maine.
EFFective one on one conversations
This document provides Look Out for Loons Volunteers with a sample script for speaking with individuals or small groups of friends, neighbors, and lake users, about Maine's common loons. It is designed to be used in conjunction with the brochure titled How Close is Too Close?
Conducting group presentations
Lake associations, libraries, and community organizations are excellent places to share information about protecting loons. The resources below can be downloaded and customized for use with your group.
Signs are available to give notice to lake users about loons and their nests. This link provides guidelines developed between Maine Audubon and Maine Department of Inland Fisheries & Wildlife for use when determining the use and placement of signs. Please review carefully and contact the LOFL Program Manager   if signs seem appropriate for your lake or pond.
report a problem with loons
 This resource is helpful if you encounter a problem with a loon, their nest or if you encounter loon harassment situations which need to be reported.  
volunteer tracking
Please complete this form and submit to the LOFL Program Manager   in order to keep track of your time, the number of contacts you have made or the number of brochures you have distributed. 
research tools
Research Tools: As LOFL volunteers conduct their outreach activities it may be helpful to know a bit more about loons and their activity on Maine's lakes and ponds. Use the following links to learn more:  
Lakes of Maine provides an interactive map for exploring Maine's loon lakes and loon monitoring data. Use this site to learn more about the loons on lakes you visit.

Maine's Common Loon

,

is a publication by Maine Audubon which provides more detail about the natural history of the common loon.
More on Loon Behavior. The Loon Preservation Committee website provides more reading and videos on loon behavior.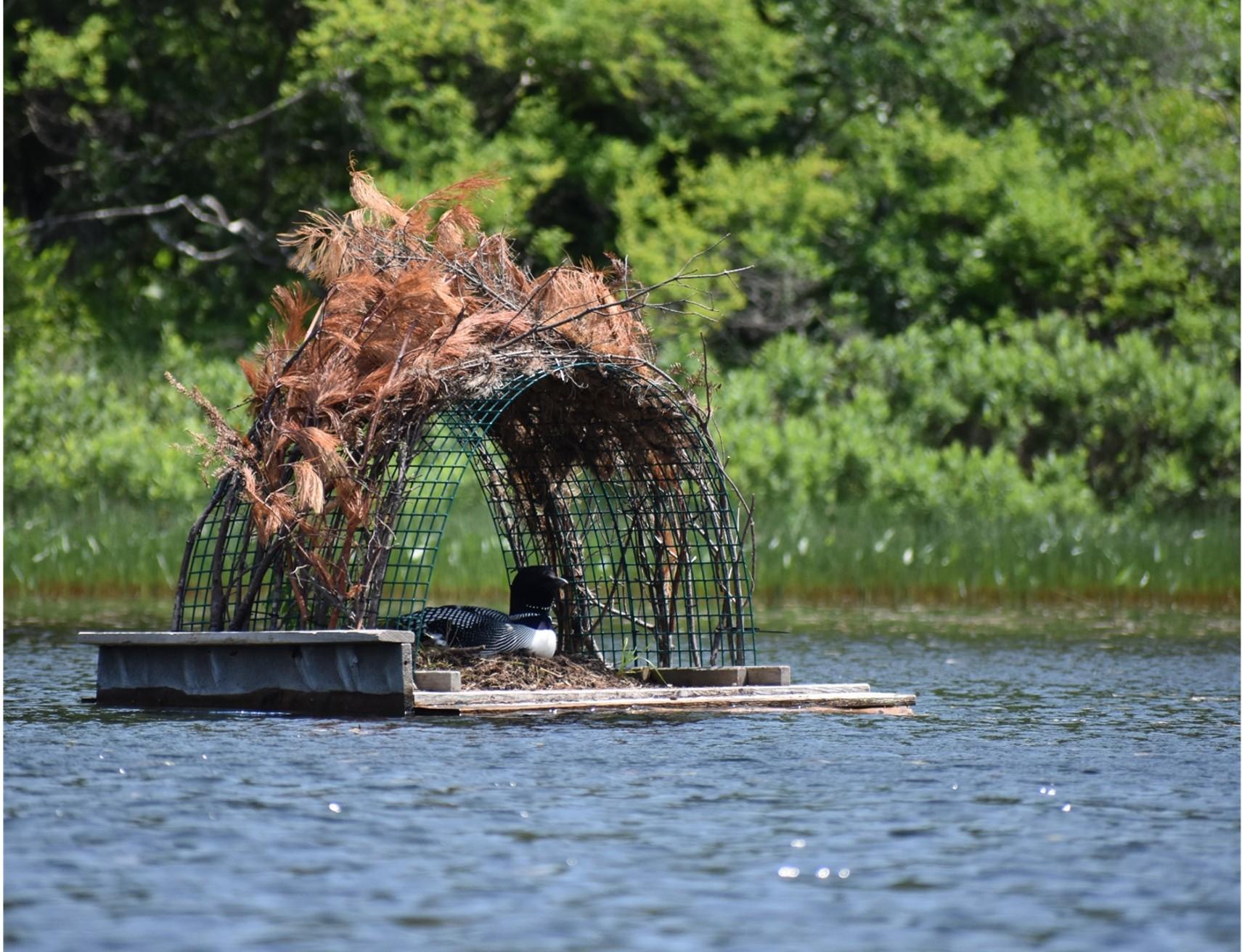 Loon Raft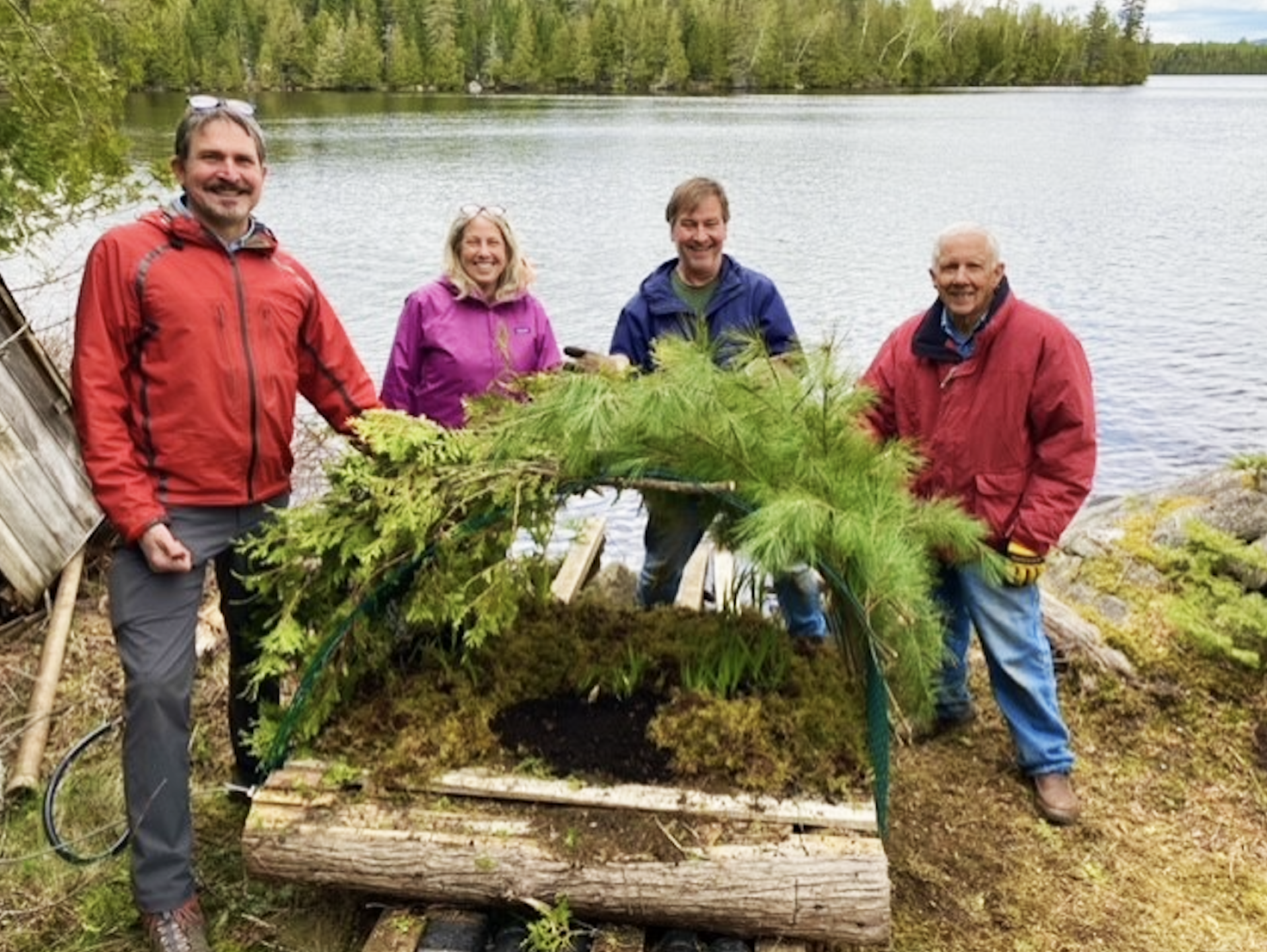 James Reddoch, Sue Downes-Borko, Victor Borko and Fred Dubay
LOON RESTORATION PROJECT BACKGROUND
On the afternoon of Sunday, April 27, 2003, just south of Westport, Mass., an oil tanker operated by the Bouchard Transportation Company passed on the wrong side of a navigational marker and struck rocks underwater, gouging a 12-foot hole in its hull. In the hours that followed, 98,000 gallons of heavy #6 fuel flowed into Buzzards Bay.
The damage to natural resources was extensive and far reaching. Oil washed up along 100 miles of beaches, rocky shoreline, marshes and tidal flats. Shellfish, migratory birds, marine mammals, fish and invertebrates died directly because of the spill, with longer-term damage to their habitat and to water quality affecting survival for decades to come. The U.S. Fish and Wildlife Service (USFWS) estimated that 531 Common Loons over-wintering or migrating through the area of the spill died as a result of the spill.
Read more about the project at Maine Audubon.
Watch a webinar from Feb. 2, 2022 with two of the project leaders, Tracy Hart and Susan Gallo, presenting background information on the project, how it was funded and what the plans are for the next five years.
Read the lead article about the project in the Maine Lakes fall issue of For the Sake of Our Lakes
Project Funding & goals
Since loons that breed in Maine are known to winter offshore along the New England coast, many suspected some of the of the dead loons were from Maine's breeding population. This was confirmed when oiled loons were discovered in Maine following the spill. More than 18 years later, a project funded by the responsible party will finally attempt to recover the "loon years lost" from Maine's breeding population of Common Loons.
Goals of the Project: The project seeks to increase the number of chicks on Maine's lakes and ponds, and decrease the number of deaths and disruptions. To do that, the partners will:
Increase loon productivity by engaging volunteers to place, monitor, and maintain loon nesting rafts where loons have not been successful producing chicks in recent years;
Conduct outreach and exchange programs that reduce the use of lead tackle;
Engage volunteers in outreach to lake users and in direct nest protection efforts that reduce disturbance to nesting loons and lethal collisions between boats and loon families.
Who is Involved with this Project: Maine Audubon leads the effort, with help from Maine Lakes, Lakes Environmental Association and the Penobscot Nation. Biodiversity Research Institute is also working on raft projects in northern and downeast Maine.
A NOTE ABOUT RAFTS
If Part of the loon restoration project includes launching and monitoring artificial rafts to add nesting sites on lakes where those sites are limited. If you have a group on a lake where a raft looks like it will help loon productivity, the project will provide extensive training about building and monitoring loon rafts, supply all the materials you need to launch a raft on your lake, and support your group along the way!

Watch a webinar about raft building.
For more information please contact Laura Williams at Maine Audubon,  lwilliams@maineaudubon.org  or (207) 781-2331 ext. 219, or Loon Restoration crew at loonrestoration@maineaudubon.org.
If you are in the Lakes Environmental Association service area (Greater Bridgton), please contact Maggie Welch, maggie@mainelakes.org or (207) 647-8580
THANK YOU FOR YOUR INTEREST IN THIS PROJECT!

With the help of trained Look Out for Loon volunteers like you, we hope to engage with a wide audience across the state in order to increase public awareness of threats loons face and what lake users can do to help loon populations survive and thrive.